Hi all, if you've read my last post, you'd know that I've set myself a list of goals to achieve. Like I said, 2017 has been a shitty year and I'm doing my best to make 2018 a better one.
I started the year with a bullet journal. Bullet journaling is a bit of a task especially from a perfectionist like me. It's just that sometimes that it is unsatisfying to me when the lines are not straight or when suddenly I wrote something wrong with a pen and I don't like to cross it out because it doesn't seem perfect.
Bullet journaling taught me that I need to chill when something is not done perfectly. It taught me to think through the mistakes I did and turn it into a doodle or something. This also has made me realised that I don't have to stick with the same weekly spread throughout the year. I could always change it however I want to and how often I want to. It doesn't limit my way of writing things down and planning my whole week or day. Note to self, bullet journaling is never perfect.
Other than sticking with journaling, I did write down that I wanted to be able to run continuously throughout a 10k route. In order to achieve that goal, I would, of course, need to train myself so that I could be able to do that. I set myself a mini goal, that I should go for a run in the gym after work. I usually procrastinate when it comes to this and ended up not going to the gym. To avoid procrastination and just not going to the gym, I force myself to just do things immediately.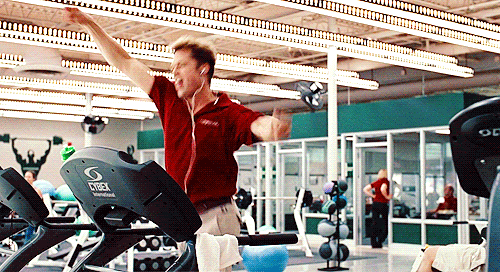 Just as I reached home after work, I would set myself to not lay on the bed and I can't watch any youtube videos since I'm rewarding myself by allowing myself to watch videos while I'm on the treadmill. I would straight do some chores, and ready myself for Magrib prayers. While waiting for the prayer time, I would immediately change my work clothes to my gym clothes. So that I don't have time and chance to hesitate on going to the gym. As the prayer time starts, I would immediately pray and when I'm done I would go straight ahead to the gym. This routine actually avoids delays and hesitation.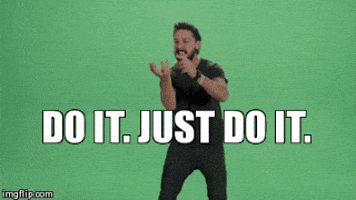 Although, I find it difficult whenever my grandma is in town. It's just that whenever she's here, I find it hard to do anything else and I just like to spend time with her. I know that sounds like an awwwh moment. But really, that doesn't seem to achieve much. Both of us would be lying on the bed and scrolling through our phone like a bunch of teenagers.
That's it for now on my mid-January update on achieving my 2018 goals. Shall update more insyaAllah.
Cool cool,
B.
ps: all gifs in this post are from google images.