After I finished my college, I happened to read more than ever. About at least 4 books in a month. That all started when I bought shit-load of books from the nation wide famous book fair -- Big Bad Wolf Book Fair.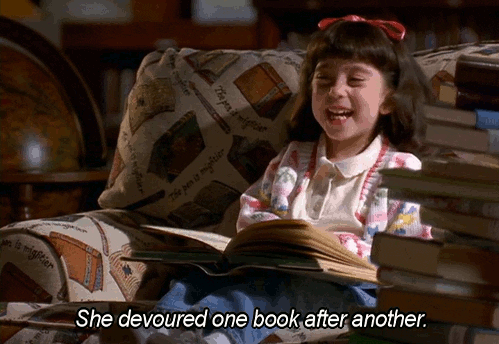 Back in the days, I find it hard to adapt the reading habit. English books are a bit pricey here. Thus, I don't consume books as much as I consume time to other English medium stuff like TV shows and music. Now that I'm able to afford some leisure stuff, finally I'm indulging into worthy cheaper books. Which is not that hard to find around Klang Valley.
I really love reading. I like how it brings me to someone else's point of view, and how their thoughts work. When I'm so into reading what I read, it is like I'm diving into a different universe. For a moment there, I forgot about my own reality. All of my depression and anxiety were gone for a while.
But of course, when I put down the book, I needed a minute or two in order to find my balance back to reality. Only then, there is where the depression and anxiety come back.
My favourite genre is, of course, some fictional books. I don't get along with any non-fiction or self-help type of books. Although, I am trying to let myself be a little more flexible and have a go at other types of genre.
I really wish for more books to read. More books to own and fill up my bookcases. With beautifully shelved books. Ah, that feeling tho. Having a book collection of my own, with a little reading corner.